ALFREDO CORVINO was born in Montevideo, Uruguay. He studied ballet there with Alberto Poujanne as a scholarship student at the National Academy of Ballet then went on to dance with the company.As a performer, Dr. Corvino had toured internationally first as a member of the Jooss Ballet, then as a soloist with the Ballet Russe de Monte Carlo. Favorite roles included Spectre de la Rose, Bluebird and Carnaval. Later on he joined the Metropolitan Opera Ballet Company and subsequently became Ballet Master. Other companies with whom he had appeared include the Radio City Music Hall Ballet, Dance Players, the Herbert Ross Company, the Gavrilov Company, the Classic Ballet Company of New Jersey, the Dance Circle Company and Pina Bausch's Tanztheater Wuppertal.Dr. Corvino credited the following teachers for his training: Anatole Vilzak, Edward Caton, Boris Romanoff, Alexander Gavrilov, Margaret Craske and Antony Tudor.A noted authority on classical technique worldwide, Dr. Corvino's teaching credits are staggering. On the faculty of the Juilliard School for 42 years, he also taught at the Metropolitan Opera Ballet School for almost 20 years, then founded and directed his own school in New York City, the Dance Circle, for 25 years. Other teaching credits also include Jacobs Pillow, Folkwang Hochschule in Essen (Germany), Bellas Artes in Caracas (Venezuela), Ramblerny for the Performing Arts, the University at Long Beach (California), Repertory Dance Theatre (Utah), SUNY/Purchase, the University of Nevada at Las Vegas, Philadanco, Danspace of Oakland (California), Rotterdamse Dansacademie (Holland), the Theatre Contemporain de la Danse (Paris), the Cloudgate Theatre (Taiwan) and the International Festival of Dance Academies (Hong Kong).As a choreographer, Dr. Corvino had been associated with the Roxy Theatre, the Amato Opera, the Princeton Ballet, the Maryland Ballet, SUNY/Purchase and the New Jersey Dance Theater Guild which he directed for 10 years.Dr. Corvino also served as panelist to the New York State Council on the Arts. At the time of his passing he was Ballet Master to Pina Bausch/Tanztheater Wuppertal and when in New York City, taught master ballet classes at the Wien Center for Dance and Theatre.Dr. Corvino was the recipient of many awards including the 2002 Martha Hill Award for Leadership in Dance. In May 2003 he had the distinction of receiving  an Honorary Doctorate from The Juilliard School and in May 2005 he was awarded the Juilliard Centenniel Medal. In August of 2018 he was inducted into the Hall of Fame at the National Museum of Dance in Saratoga Springs, NY.
 ANDRA CORVINO,
a native New Yorker, received her ballet training at the Metropolitan Opera Ballet School under Margaret Craske, Antony Tudor, Yurek Lazowski and her father, Alfredo Corvino. After performing with The Maryland Ballet as a principal dancer for several seasons, Ms. Corvino was  chosen, at the age of 18, by Dame Alicia Markova to join the Metroplolitan Opera Ballet Company and was honored to appear as a featured performer during her years with the company. In 1968 her family opened The Dance Circle School, a haven for exceptional dance training in the heart of Manhattan's theater district. For 25 years Dance Circle catered to professional dancers as well as hobbyists and spawned Ernesta Corvino's Dance Circle Company with whom Ms. Corvino performed for many years. Ms. Corvino's performing career spans many decades and several continents and has allowed her to appear with numerous concert dance companies as well as an actor on television and in musical theater.
Her teaching credits include Mills College CA., York University Toronto Canada, Montclair College N.J., Sarah Lawrence College N.Y. and associate director, ballet master and choreographer of The New Jersey Dance Theater Guild.She has taught open classes at the Lawrence A. Wien Center for Dance and Theatre in New York City and has been a guest teacher for the José Limón Dance Company. She served on the faculty of The Juilliard School from 1995 to 2014 and directed the Juilliard Summer Dance Intensive from 1998 to 2005. In 2008 and 2016 she served as a guest teacher in Melbourne, Australia. At present, Ms. Corvino is teaching and coaching privately and is available for master classes and workshops.
ERNESTA CORVINO studied ballet with Margaret Craske, Antony Tudor, Alfredo Corvino and Andra Corvino. At the age of 14 she joined the Maryland Ballet as soloist then went on to dance with the Metropolitan Opera Ballet and Radio City Music Hall Ballet Company. She toured the U.S. with the American Chamber Ballet and went to Asia with the Opera Theatre of New York. She has also performed with Ruby Shang, Bill Badolato, Roberto Cartagena and ethnic dance specialist, Matteo. In 1991 she became a member of the New York Baroque Dance Company appearing in New York City, the Carmel Bach Festival , The Kennedy Center and in Europe. Ms. Corvino has also performed as a baroque soloist with Apollo's Banquet.More recently she has appeared at the Kaye Playhouse in New York City and The Jacobs Pillow Dance Festival in From The Horse's Mouth, a live dance documentary and has performed in the U.S. and Denmark with BALLET MINK COLBERT. In 1981 she formed her own company, ERNESTA CORVINO'S DANCE CIRCLE COMPANY, which appeared annually at the Riverside Dance Festival in New York City from 1982-87. The company has also performed at Lincoln Center Out-of-Doors, the Downtown Dance Festival, the Meet-the-Artist Series at Lincoln Center, USDAN Center, Randolph-Macon Womans College, the Nikolais/Louis ChoreoSpace and Marymount Manhattan Theatre. Ms. Corvino has choreographed over twenty pieces for the company ranging from a Charlie Chaplin two-reeler to a ballet about the Kentucky Derby. Well-known for her wry treatment of popular culture in ballets such as the critically acclaimed Holmes, Sweet Holmes, Ms. Corvino is equally adept at crafting works of pathos and tragedy. Her ballet The Early Morning Hours of the Hard Moon is a tender and heroic treatment of one man's struggle with AIDS and of Somnus,Jennie Schulman of Backstage wrote, "This is one of the most novel utilizations of the Ravel score ever conceived."From 1968 to 1993 she was teacher and co-director of her own school, DANCE CIRCLE in New York City. Her teaching credits also include the Juilliard School, the Inner-City Ensemble, the Governor's School of New Jersey, Randolph-Macon Womans College, the Tappan Zee Dance Group, SUNY/ Purchase, Stephens College,  Danspace of Oakland, CA, White Mountain Summer Dance Festival and Perry-Mansfield in Colorado (all for whom she has choreographed), as well as Sarah Lawrence College, SUNY/Brockport, Long Island University, Hofstra University, and STEPS ON BROADWAY and The Brooklyn Ballet. From 1995 to 2010 Ms. Corvino frequently taught, choreographed and performed as Artist-in-Residence at the University of Nevada, Las Vegas and in 2005 she served as Guest Artist at the University of Illinois Urbana/Champaign. From 2006 to 2016 she was ballet master for the José Limón Dance Company. She currently teaches open classes in New York City, conducts workshops throughout Europe, and is ballet master for Tanztheater Wuppertal/Pina Bausch.
MARCELLA CORVINO, well known in the dance world for her marvelous costumes, was born and raised in New York. Coming from a family of milliners, she had her own hat shop in Brooklyn during the 1940's. As a photographer of the Ballet Russe de Monte Carlo, she met Alfredo Corvino and they were married in 1947.In 1957, after having two children, she accepted the job of administrator of the Metropolitan Opera Ballet School, a post she held until 1968 when the school closed after two years at its new location at Lincoln Center. Her association with the Met Opera continued for two more years as she worked in the Patrons' Subscription Department.Simultaneously, in 1968, she and her family realized a long-time dream. They created and opened their own school in the heart of New York's Theater District, The Dance Circle. For the next 25 years, The Dance Circle became a haven for the city's dance community; providing excellent dance training, affordable rehearsal space and a sane environment in which to practice their craft.Responsible for furthering the careers of many talented dancers, Marcella Corvino was a much loved mentor, an expert costumer and an excellent cook!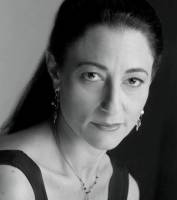 PATRICIA SCARANGELLO
studied ballet at American Ballet Theater and New York's Dance Circle under the noted ballet master, Alfredo Corvino. She also studied Jazz and Flamenco and performed with the Dance Circle Company in New York. Her credits include over 20 TV shows and numerous movies. She is a graduate of Montclair State College and is certified in Arts Administration by New York University. Her teaching credits include New York's Wein Center for Dance, the Governor's School of New Jersey as well as The New Jersey School of Ballet.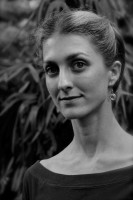 MEGHAN GRUPPOSO graduated from The Juilliard School with a BFA in Dance. Her teaching credits include The Miami Conservatory, Dance Theater of Harlem, Dance New Amsterdam and Dancing Classrooms New York City.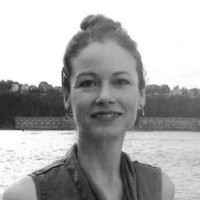 CATHERINE GREEN
has taught ballet in the Hunter College Dance program since 1999. She began professional training at the North Carolina School of the Arts and performed with Pittsburgh Ballet Theatre and Ballet Met before attending Purchase College, graduating with a BFA in dance. Since 1990, Ms. Green has worked as a dancer, dance teacher and dance administrator, and in 2003 she received her MA in dance education from New York University. Currently, Ms. Green coordinates and teaches for "Elevate," Brooklyn Ballet's in-school education program, Her performance credits include Nai-Ni Chen Dance Company, Ernesta Corvino's Dance Circle Company, Ballet Mink Colbert and New York Historic Dance Theater.​